Character Info

Q-hat

Name

Q

Race

Unknown (Thinks he's a 'Q-hat')

Gender

Male?

Property

Street fighter

Class

Creepy
Description
Edit
Q is in short, a mystery. Nobody knows where he's from, not even him. He believes he's part of a race called Q-hats and has somehow gotten a book explaining what a Q-hat is. He thinks that growing up on Earth made it so that he was different from most Q-hats (Seeing as he fits almost none of the criteria of one.). He has demonstrated several god-like abilities: Teleportation, being able to be in more then one place at once, 4th-wall breaking powers, and at least some control over reality, considering he pulled a suitcase out of nowhere and snapped it shut -with his hand inside it- then proceeded to engage in some small dog-related antics.
Who knows? I don't.
Figure it out on your own.
Other Info
Edit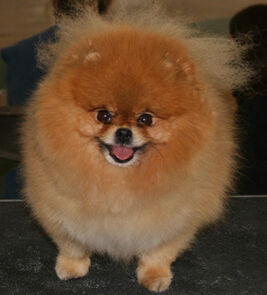 -Has a collection of small dogs
-Walks in an extremely clunky and Frankenstein-like manner.
-Loves ponies.
-Apparently killed Dhalsim.
-Can't speak.
-Obsessed with Styx, Queen, and several other 70's and 80's bands.
Ad blocker interference detected!
Wikia is a free-to-use site that makes money from advertising. We have a modified experience for viewers using ad blockers

Wikia is not accessible if you've made further modifications. Remove the custom ad blocker rule(s) and the page will load as expected.